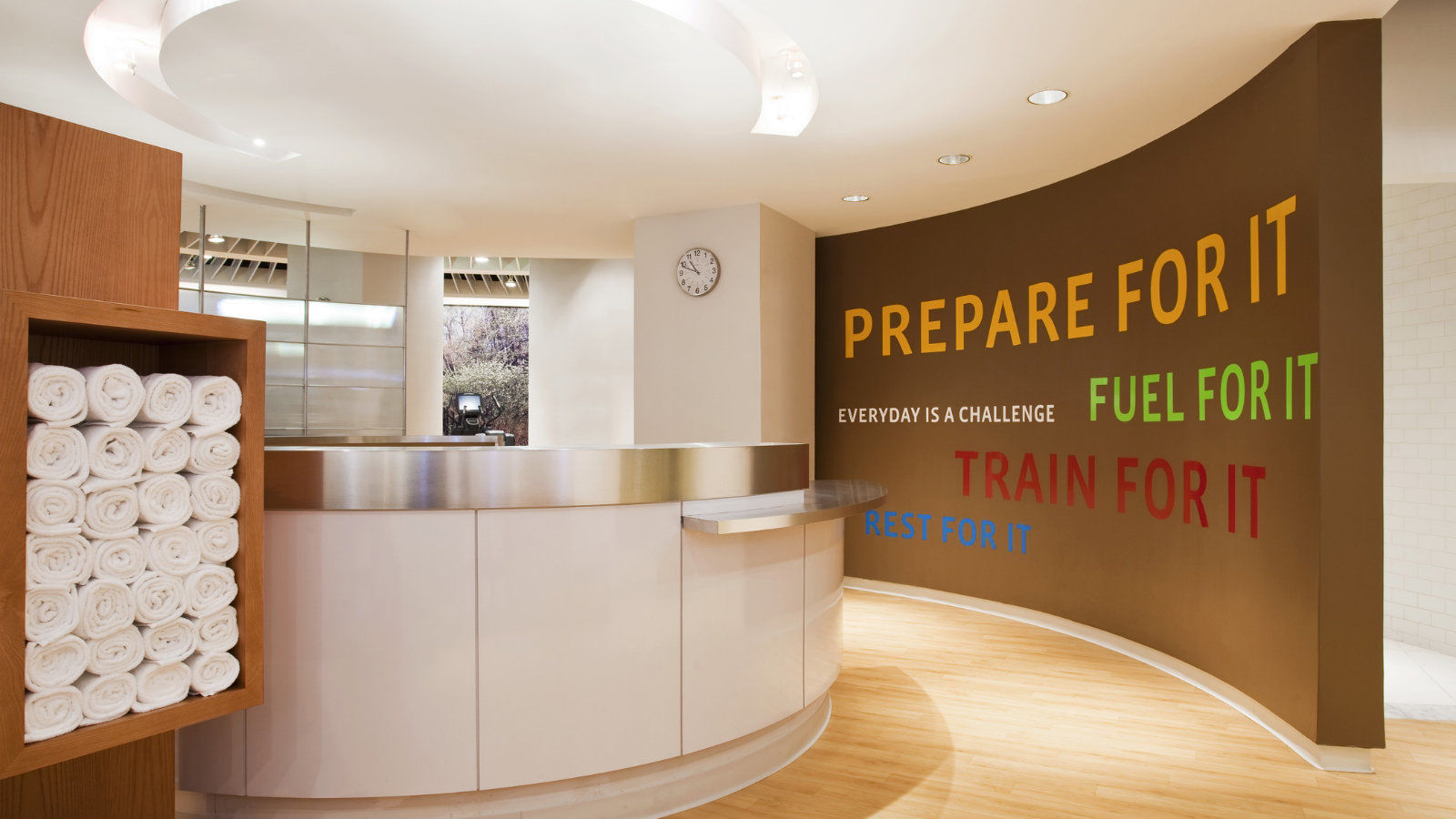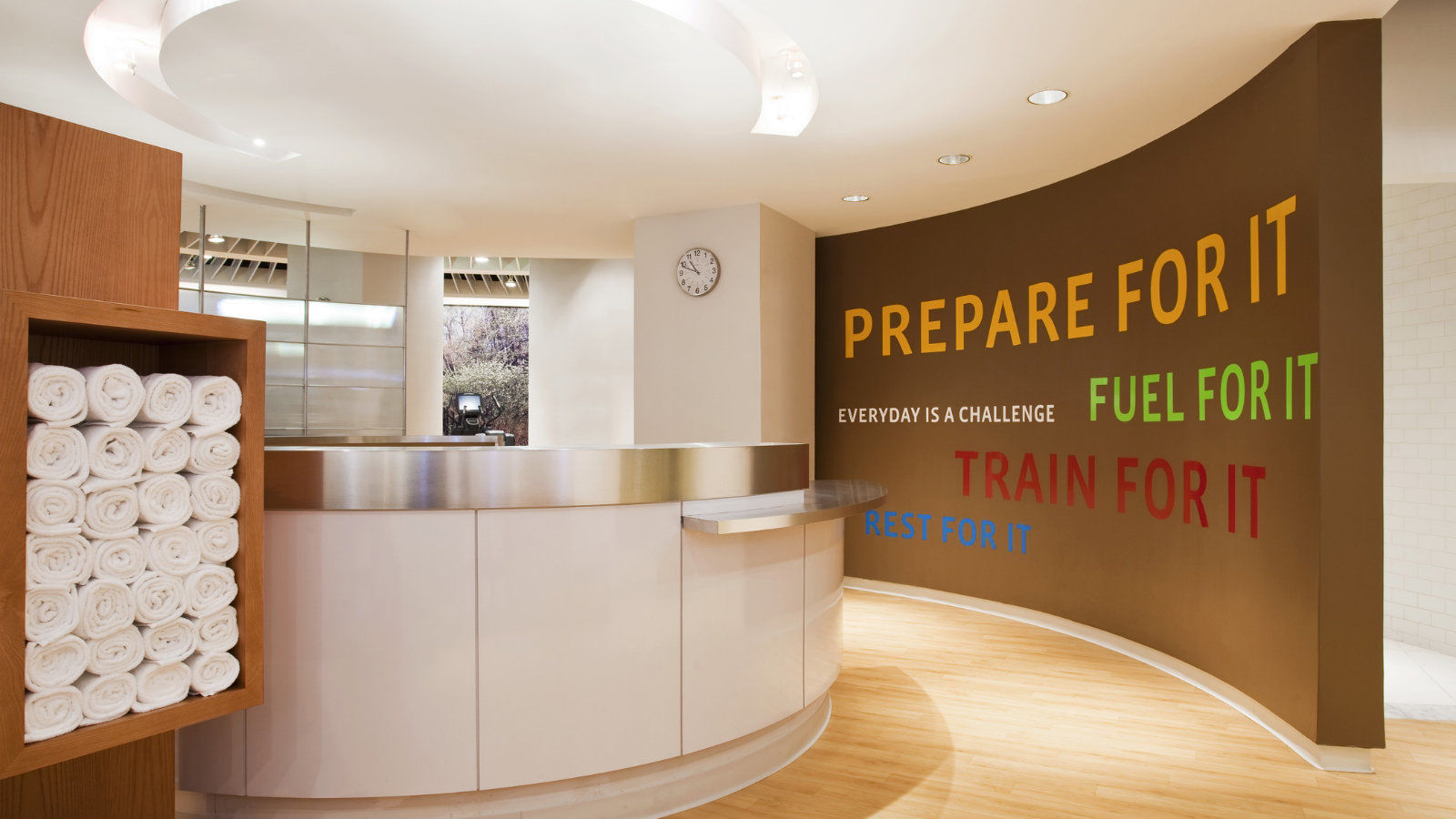 At the Sheraton New York Hotel, taking a break from your daily routine does not have to mean taking a break from your exercise routine. Discover the four fundamentals of peak performance – nutrition, mindset, movement and recovery – inside the spacious, on-site fitness center of our Times Square hotel.

Access to the 4,000 square-foot Sheraton New York Times Square fitness center includes your use of:
Life Fitness Signature Series cardio equipment, including eight treadmills, eight ellipticals and 11 bikes
Targeted strength-training machines for upper and lower body workouts
Weight benches and free-weights ranging from five to 100 pounds
Locker rooms, showers, bath amenities and towel services
Personal training and private yoga classes available by appointment only*

Our spacious cardio room with natural lighting and picturesque views of Seventh Avenue





*$100 fee per session. Cancellations must be made at least 24 hours prior to scheduled session. Cancellations made within 24 hours will incur 50% service charge.
Gym Hours Daily: 5 a.m. – 11 p.m.


Travel and fitness work together to create a happier, healthier you. Stay with us and opt to use these exclusive facilities for a charge of just $10 per guest per day, or $20 per guest per visit.

Local NYC residents interested in becoming members of the Manhattan fitness club of our Times Square hotel should consider our current specials and discounted rates.

Treat Yourself to More at Our Times Square Hotel
As part of our commitment to you, our Manhattan fitness club offers additional on-site wellness and relaxation services for your health.

Try taking advantage of:
10 varieties of professional massages, including Swedish, Deep Tissue and Hot Stone
One-on-one personal training sessions with certified instructors
Find details and pricing for these wellness services along with more ways to make the most of your next stay in the heart of NYC!