At the Sheraton New York Hotel, taking a break from your daily routine does not have to mean taking a break from your exercise routine. Discover the four fundamentals of peak performance – nutrition, mindset, movement, and recovery – inside the spacious, on-site fitness center of our Times Square hotel.
Access to the 4,000 square-foot Sheraton New York Times Square fitness center includes your use of: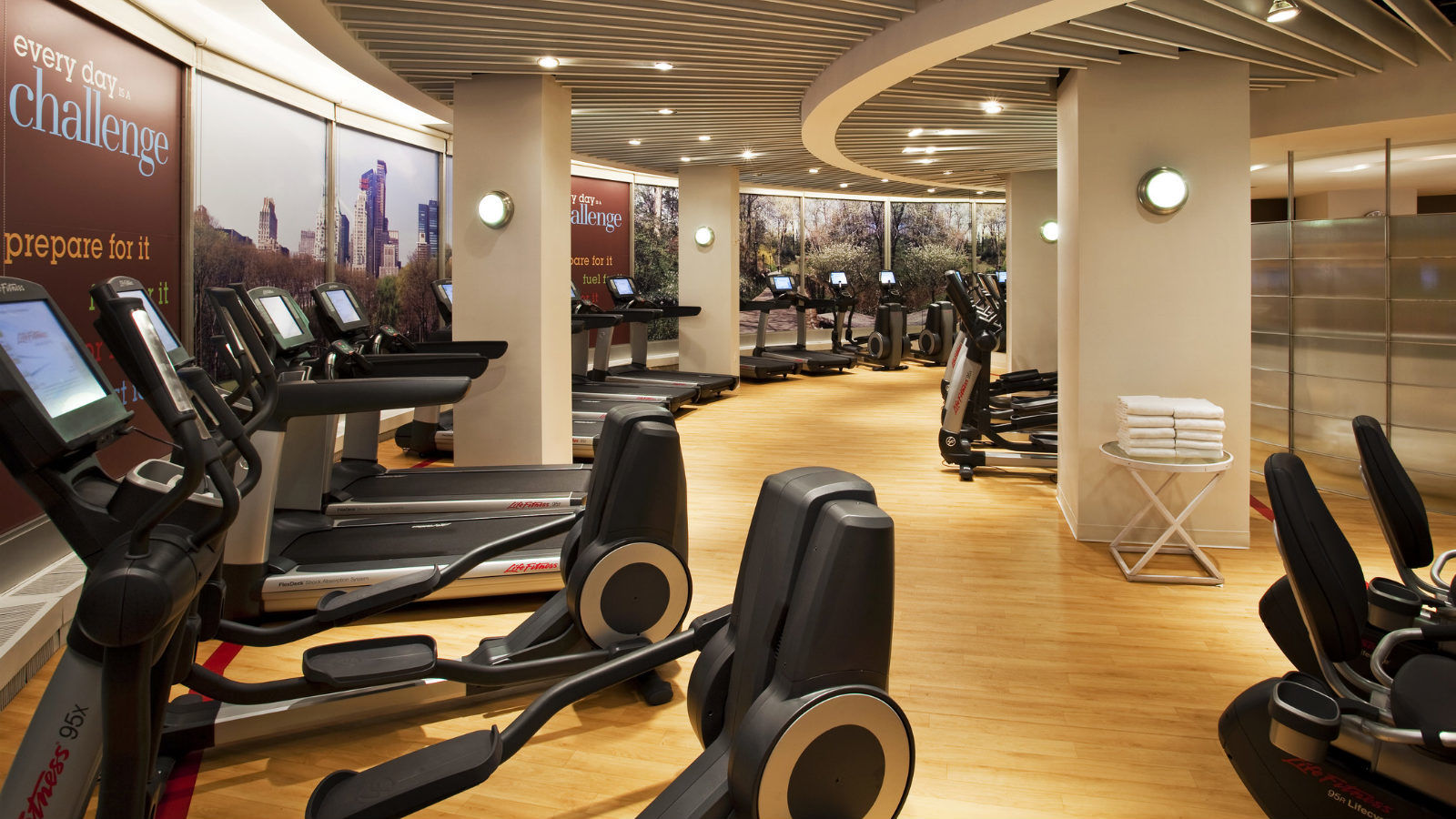 Life Fitness Signature Series cardio equipment, including eight treadmills, eight ellipticals and eleven bikes
Targeted strength-training machines for upper and lower body workouts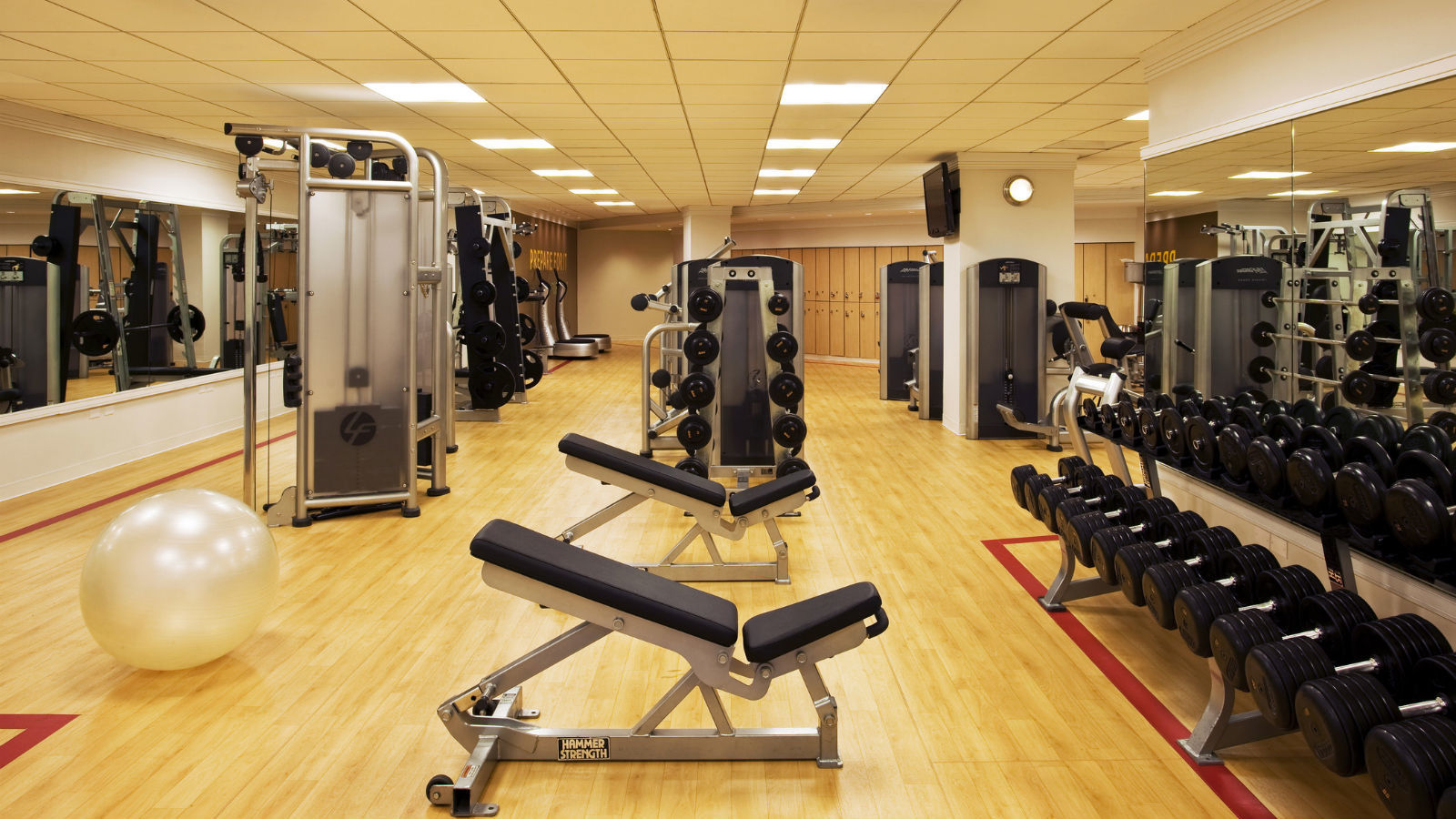 Weight benches and free weights ranging from 5 to 100 pounds

Our spacious cardio room with natural lighting and picturesque views of Seventh Avenue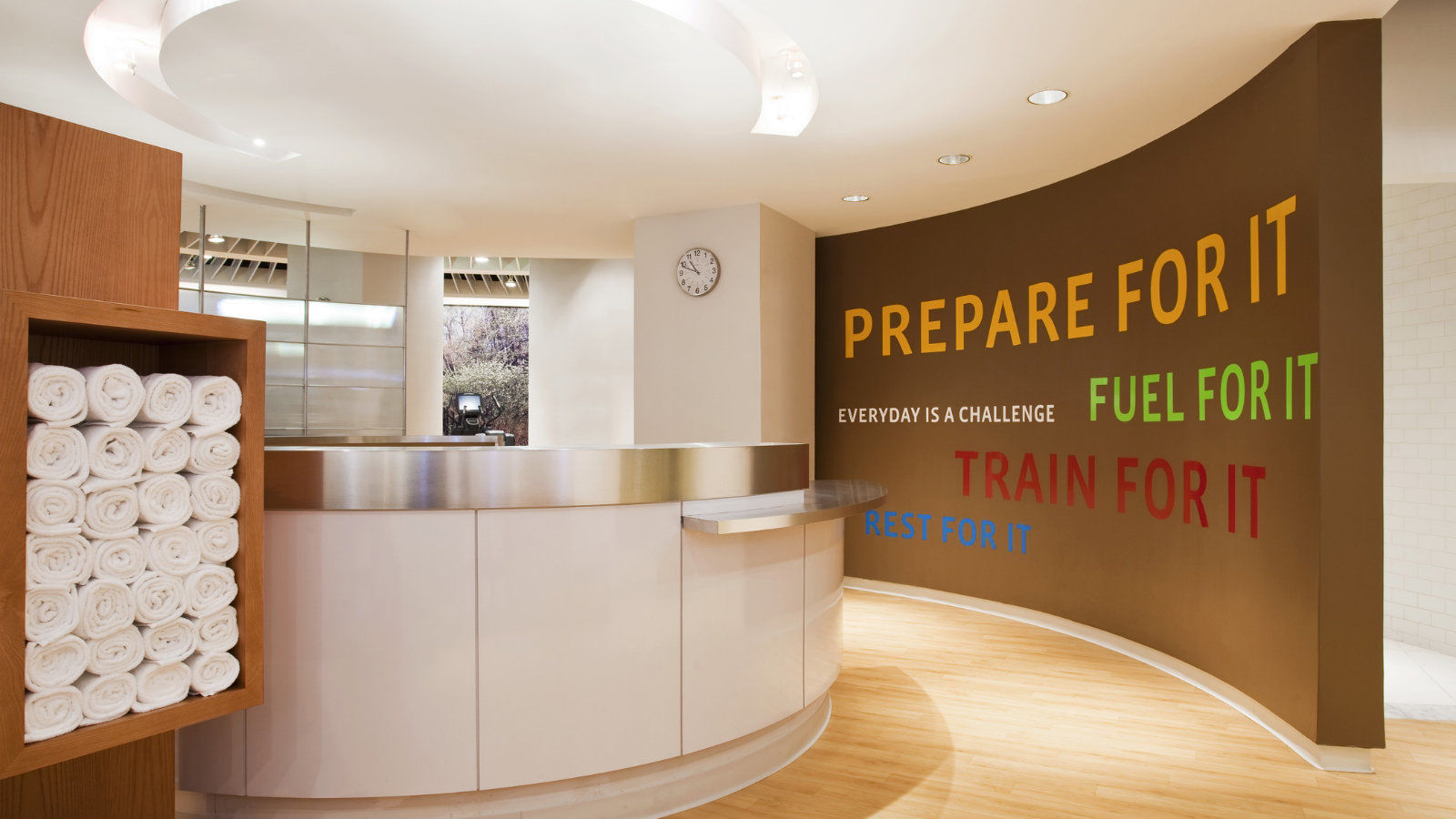 Locker rooms, showers, bath amenities, and towel services
Personal training and private yoga classes available by appointment only*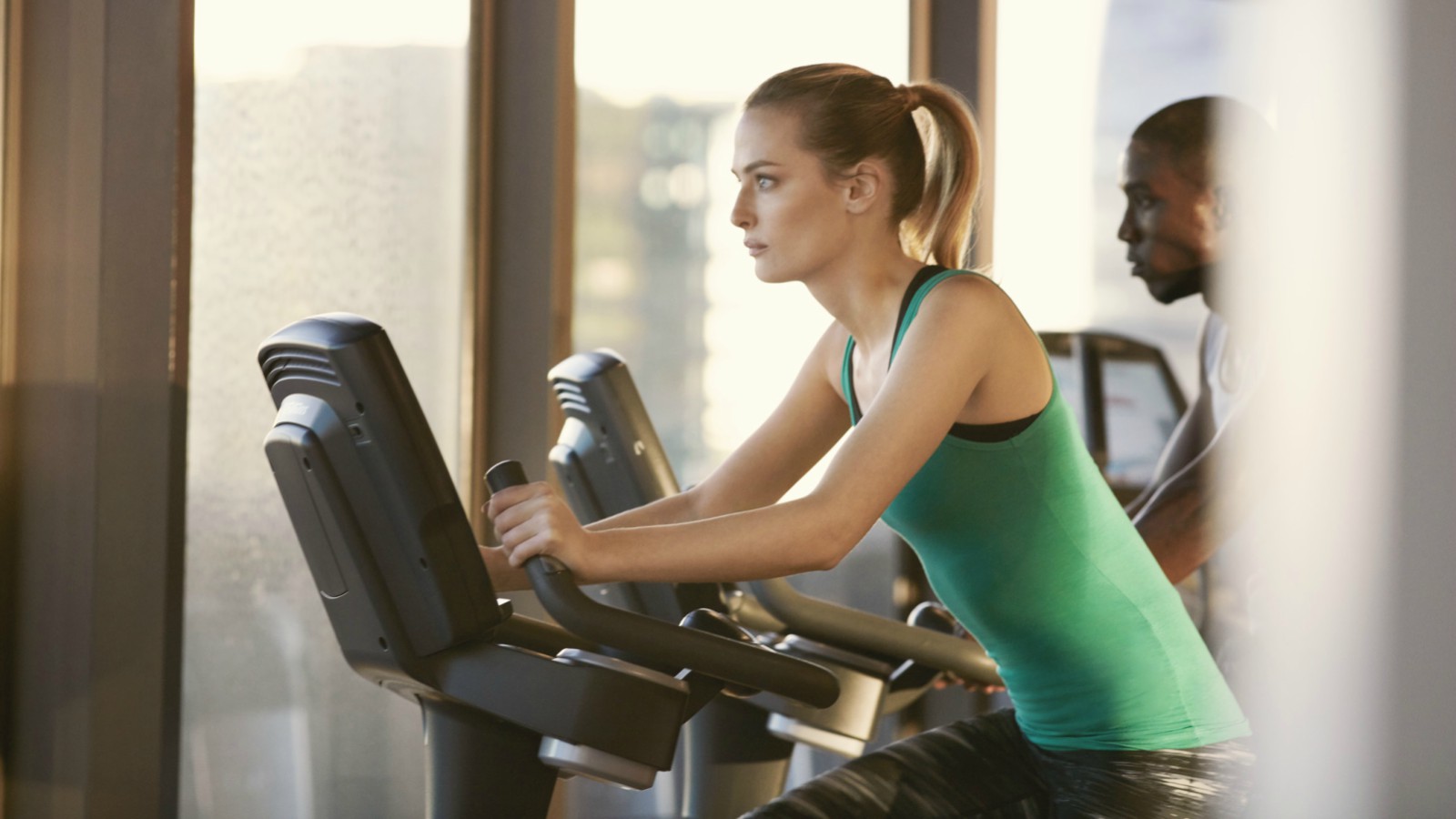 Fitness Center Information
Travel and fitness work together to create a happier, healthier you. Maximize your stay when you use these exclusive facilities.
Gym Hours: Daily from 5AM - 11PM
Gym Rates: $10 per guest per day or $20 per guest per visit
Fitness Desk: 212-841-6714

Local NYC residents interested in becoming members of the Manhattan fitness club of our Times Square hotel should consider our current specials and discounted rates.
Spa Services
Transform your workout to an elevated level of wellness with our relaxing on-site spa services designed to recharge and motivate.
Spa services include:
10 varieties of professional massages, including Swedish, Deep Tissue and Hot Stone
One-on-one personal training sessions with certified instructors
Explore our spa list and pricing for these spa services and more.
Spa Hours: 8AM - 9PM
Spa Desk: 212-841-6714