Package Handling Services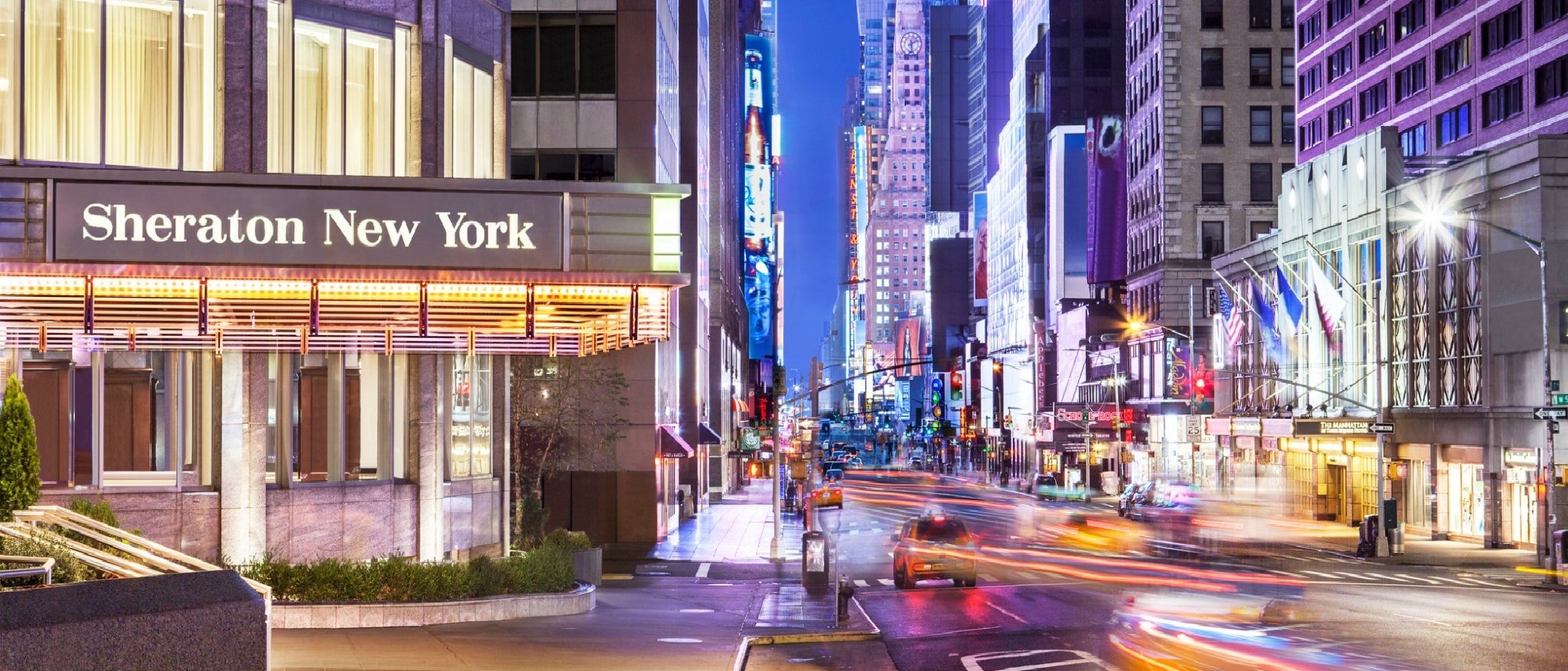 When it comes to shipping personal or business packages to our hotel while traveling, we understand the importance of taking great care and precaution while handling your items*. That's why the Sheraton New York Times Square Hotel makes it easy and inexpensive to retrieve your packages during your stay.
Package Handling Policy:
All packages are to be delivered to the loading dock and will be stored in the Business Center located on the lower lobby level.
Storage Fee: The price on receiving will be based on pounds and will include storage. If the storage exceeds three days, a $25 storage fee (per item/day) will be added.
Handling Fees**

Inbound Package Handling Fees:

0 to 5 pounds: $7.50
6 to 20 pounds: $15.00
21 to 50 pounds: $20.00
50 to 100 pounds: $30.00
Crates: $75.00

Outbound Package Handling Fees:
Package Room Hours of Operation:
Monday – Friday: 6 a.m. – 6 p.m.
Saturday ­– Sunday: 8 a.m. – 4 p.m.
Have additional questions? Visit the Package Room first-hand, conveniently located in the lower lobby of our hotel, or call directly at 212-841-5342. All Fed-Ex, UPS, and Priority Mail envelopes are received by the Business Center, and our Package Room receives all faxes. Please refer to your Meeting & Event Manager for all pricing related to box shipping, receiving and delivering.
*Any items delivered by bell staff (when Package Room is closed) will be $10.00 per bell cart (not applicable to oversized items).
**The handling fee for inbound and outbound packages is retained by the hotel and is not a tip, gratuity, or service charge for employees.
***Please note: In addition to above charges, a $1.50 service charge per item will be added to your master account. The entire charge per item is distributed to Package Room employees. No other fee or charge is a tip, gratuity, or service charge for any employee. The hotel will not accept or store pallets, as all incoming pallets must be unloaded from the loading dock.