Restaurants in NYC
Sheraton New York Times Square Hotel Dining
Enrich your stay in New York City, and indulge in Sheraton New York Times Square Hotel's delectable dining options. With a superb selection of food and beverage, our hotel is your convenient stop for whatever you're in the mood for. Our team will make your Manhattan dining experience a transformative and satisfying one.
Scroll down to learn more about Hudson Market, Link Café & Bar, our premiere in-room dining, and our PAIRED program.
Hudson Market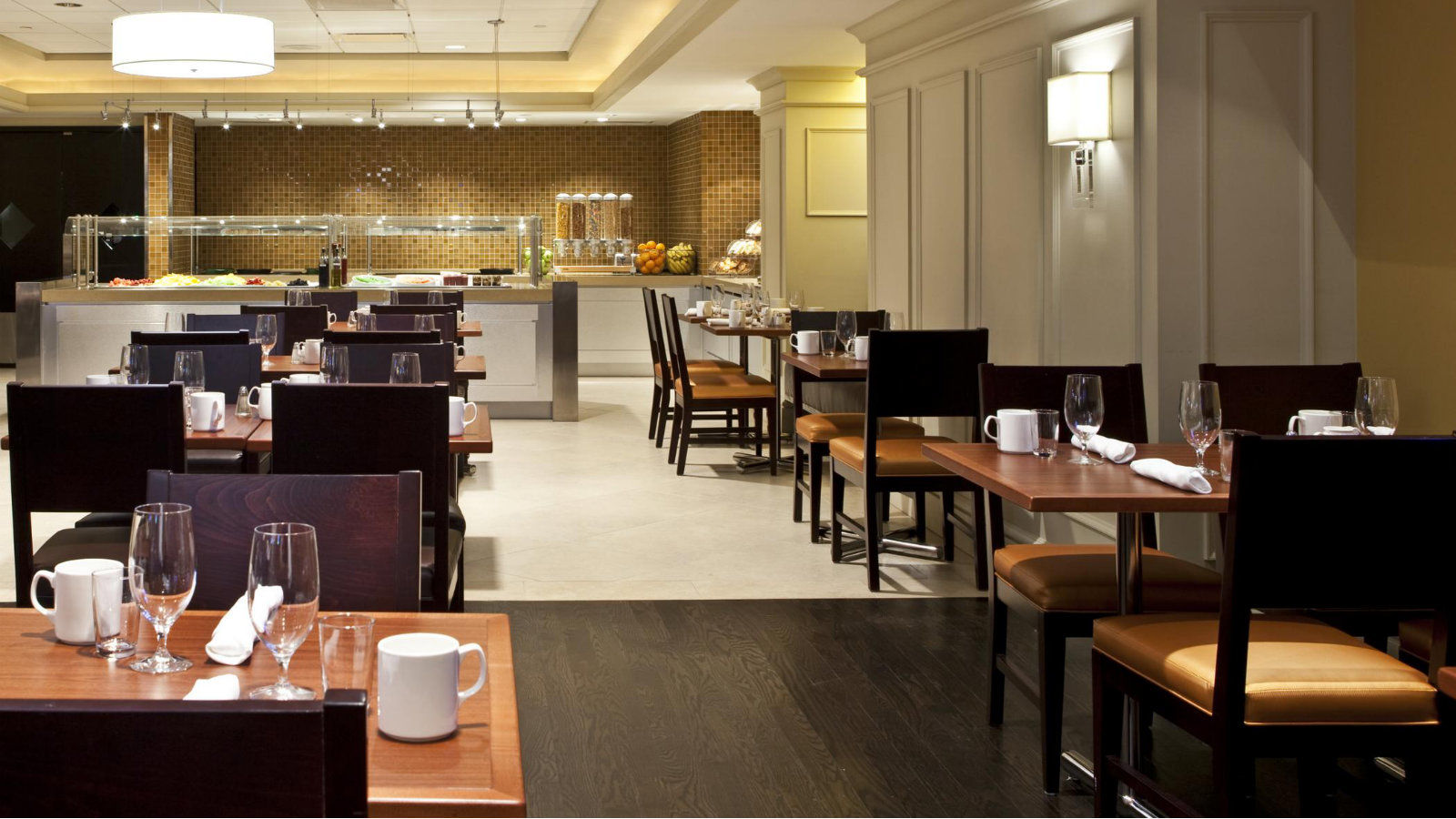 Activate your taste buds at Hudson Market where classic favorite dishes meet local, market-inspired ingredients. Unwind and enrich yourself when you sit down for breakfast, lunch or dinner, perfect for business travelers and families alike.
Breakfast Buffet: 6:30AM - 11AM daily
Lunch: Weekdays: 12PM - 2:30PM | Saturday-Sunday: 11:30AM - 1:30PM
Dinner: 5:00PM – 11:00PM daily
Menus: Breakfast | Lunch | Dinner
For reservations, call 212-841-6551.
Link Café & Bar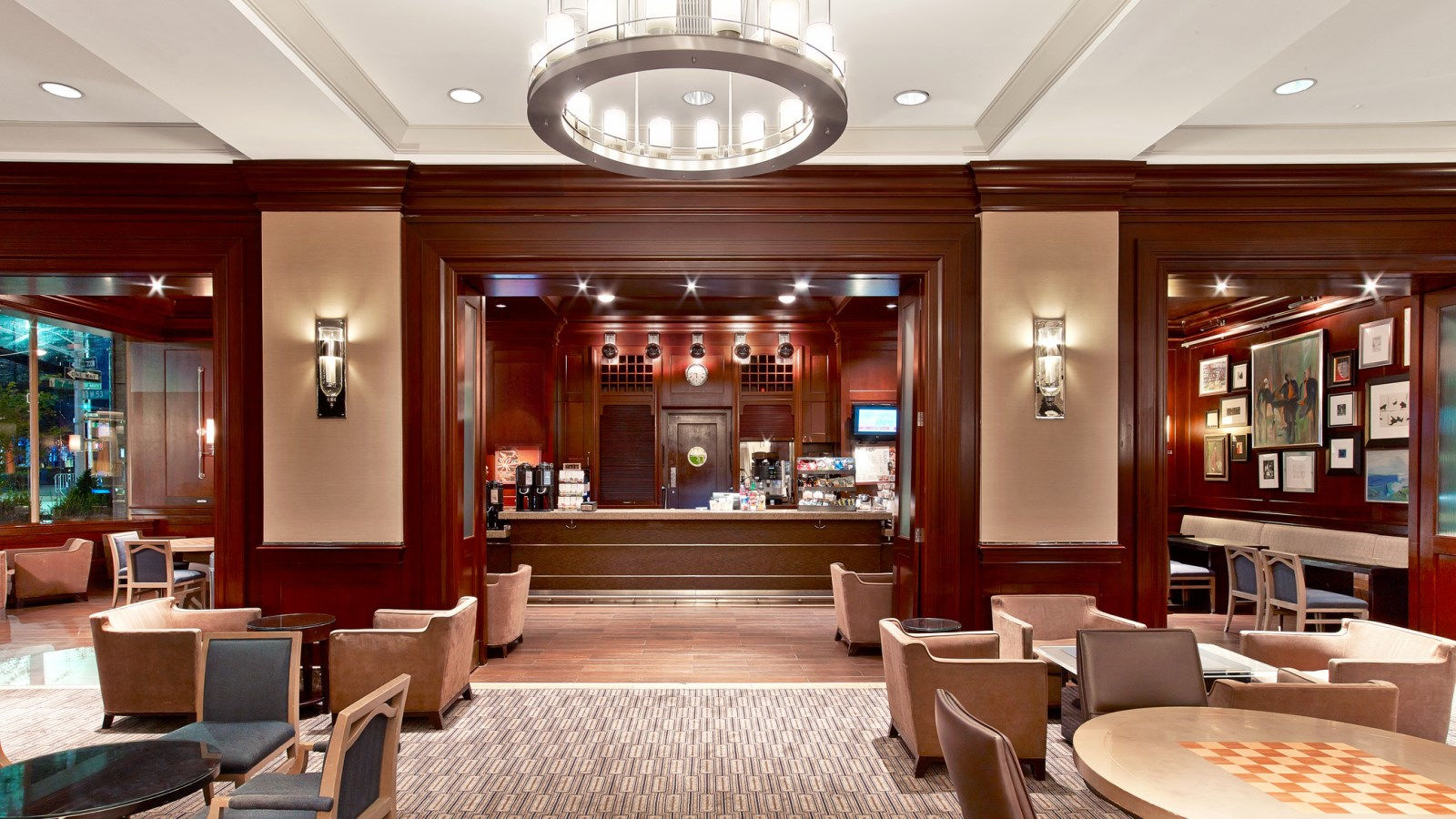 Hidden among the hustle and bustle of Times Square, our thoughtfully appointed Link Café & Bar features rich colors, soft lighting, plush couches, low tables and other sophisticated décor to create a perfectly warm and welcoming atmosphere.
Guests and locals can energize their day at our café featuring fresh Starbucks™ coffee, fruit juices and pastries. Later in the day, our full-service bar serves premium wine, beer, cocktails, and light fare. Guests can conveniently unwind and recharge after a busy day in the Big Apple.
Hours:
Café: Daily 6AM - 3PM
Bar: Daily 3PM - 1AM (Kitchen open until 12AM)
In-Room Dining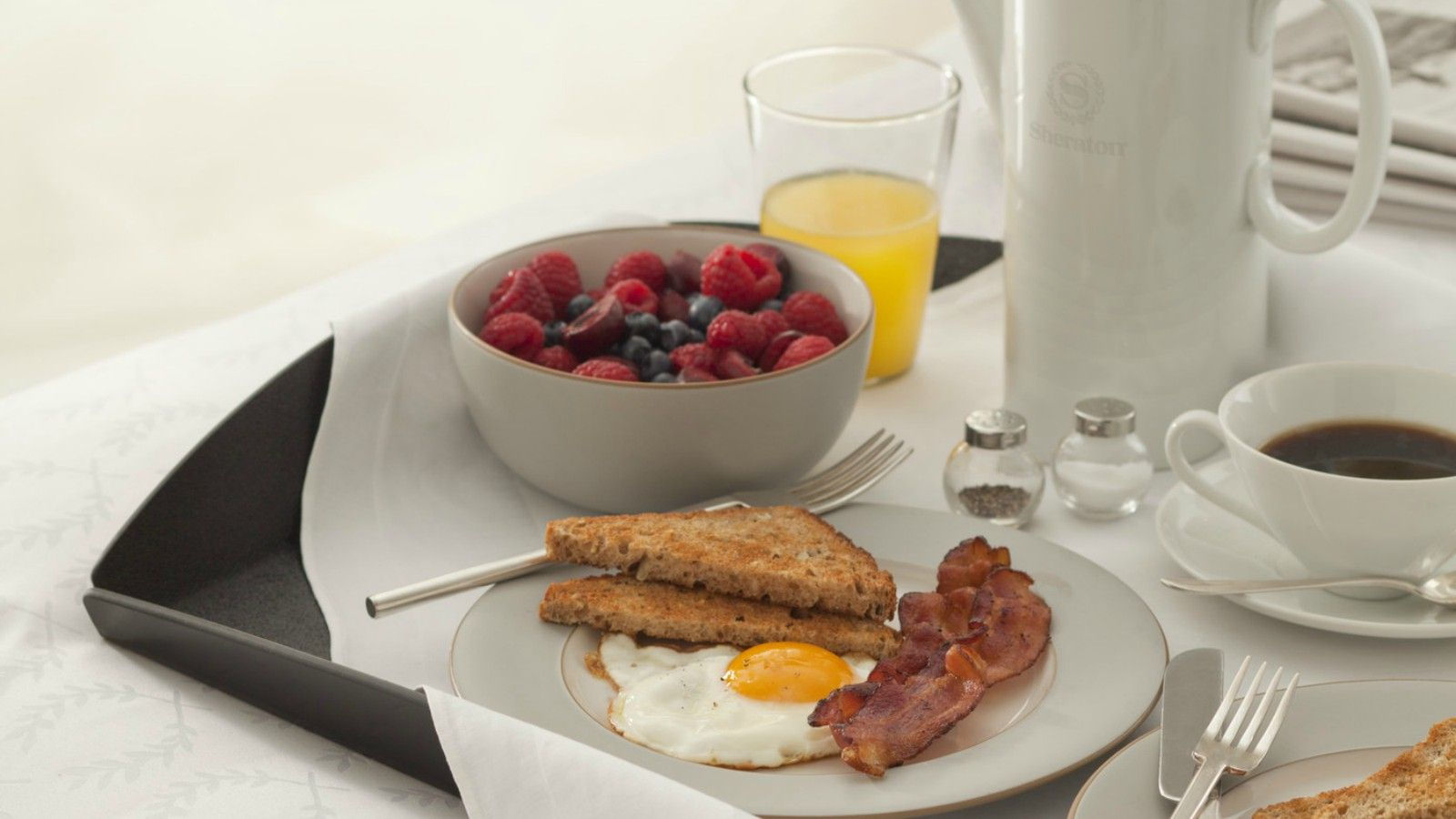 Whether you're on the go for business or unwinding for leisure, our in-room dining service conveniently provides you with the options you need to stay nourished and refreshed during your New York City stay.
Hours:
Sunday - Thursday: 5AM - 12AM
Friday - Saturday: 5AM - 1AM
PAIRED
Inspired by global cuisine, worldwide tradition and local culture, Paired couples distinctive flavors to create unexpected taste sensations. We challenge our guests to break the rules and dine differently.
Paired is featured in the Link Café & Bar and brought to life as day transitions to evening. Join us to find your perfect pair. Learn More>