Extend Your Relaxing New York Hotel Stay with Our Suite Stay Promotion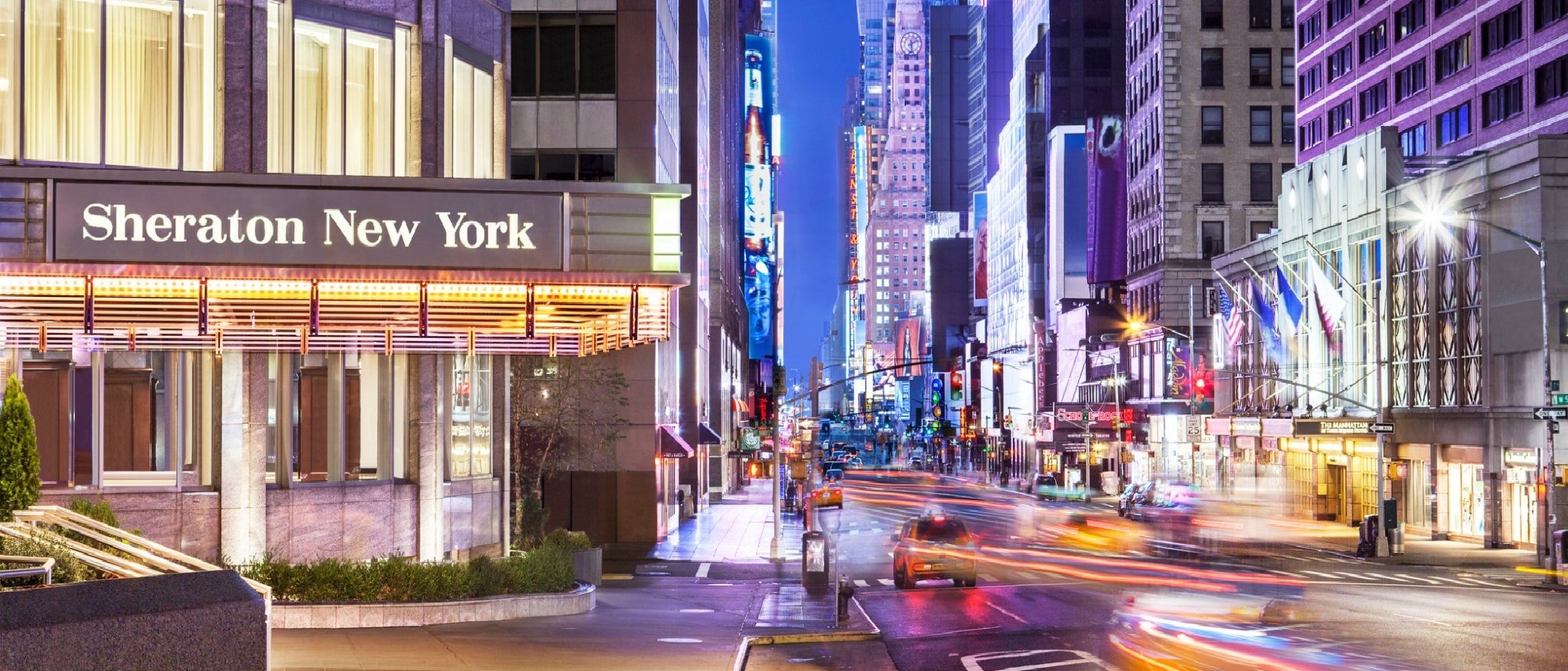 Share even more memories together with an extended stay in one of our spacious Executive Suites at the Sheraton New York Times Square Hotel with our Suite Stay Promotion.
Starting at just $295 per night for a three-night stay (a 15% discount on a prepaid rate*)and $265 per night for a seven-night stay (a 25% discount on a prepaid rate*), this special promotion welcomes you and your traveling companions to enjoy a comfortable suite experience in the heart of New York City at a specially discounted rate.
Take advantage of this offer and enjoy a stay in one of our extra-spacious Executive Suites, featuring:
Well-appointed bedrooms with one king-size or double Sheraton Sweet Sleeper Bed
Separated living and dining areas with a plush couch and a large work desk
Modern décor and picturesque views of the city
37" flat-screen TVs with OnDemand movie channels
Newly renovated, full-size bathrooms with Shine Spa for Sheraton™ bath amenities
An in-room coffee maker with complimentary Starbucks® coffee
Complimentary in-room bottled water and preferred floor locations
Extend the comfort, convenience and relaxation of your New York City getaway with a deluxe suite at the Sheraton New York Times Square Hotel. Plus, explore the many extraordinary amenities, dining options and services available to you during your stay. Reserve the Suite Stay Promotion onlinefor either three or seven days, or call 888-627-7067 for more information.
*Prepaid rates must be paid in advance and require a deposit. There is a penalty for changes and/or cancellations for prepaid rates. Promotion rate cannot be combined with another offer.